Facebook is a popular social media platform where users share a variety of content, including videos. If you come across a video on Facebook that you'd like to save for offline viewing, there are several methods available to help you download it.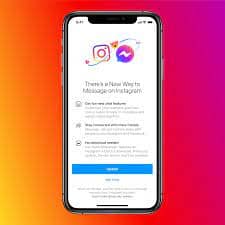 After We talked about How to Download Instagram Videos in this guide, we'll explore the different ways to download Facebook videos, along with recommendations for websites and software to assist you in the process.
Features of Facebook Videos:
Facebook videos cover a wide range of topics and formats, making them engaging and valuable to users. Here are some notable features of Facebook videos:
Diverse Content: Videos on Facebook encompass a wide array of genres, including entertainment, news, educational content, and personal moments shared by friends and family.
Live Videos: Facebook offers live video streaming, allowing users and pages to broadcast events and interact with their audience in real-time.
Watch Parties: Watch Parties enable users to watch videos simultaneously with friends, fostering a sense of community and interaction.
Short and Long Form: Facebook videos can range from short clips to longer, more detailed videos, catering to different preferences and purposes.
---
Methods to Download Facebook Videos 2024:
Downloading Facebook videos can be accomplished through various methods, each with its own set of advantages and considerations. Here are three popular methods:
1# Online Downloaders:
Online video downloaders are web-based tools that allow you to input the URL of the Facebook video and download it to your device. These tools are user-friendly and don't require any software installation. Here are the top three online Facebook video downloaders:
a. FBdown.net: FBdown.net is a widely used online downloader for Facebook videos. Copy the video's URL, paste it into the provided field, and then choose the video quality you prefer. Click the "Download" button to initiate the download process.
b. Getfvid: Getfvid is another reliable online tool for downloading Facebook videos. Paste the video URL into the input box on their website, select the video quality, and click the "Download" button to save the video to your device.
c. SaveAs.co: SaveAs.co is a straightforward online downloader that supports various platforms, including Facebook. Paste the video URL, choose the video quality, and click "Download" to save the video to your device.
---
2# Browser Extensions:
Browser extensions can simplify the process of downloading Facebook videos by adding a download button directly to your browser. Here are three notable extensions:
a. Video Downloader for Facebook (Chrome): This extension allows you to download Facebook videos with ease. When you're on a page with a video, simply click the extension's icon to download the video in your preferred quality.
b. FB Video Downloader (Firefox): Similar to the Chrome extension, FB Video Downloader for Firefox adds a download button below Facebook videos, making it simple to save them to your device.
c. Downloader for Facebook Videos (Edge): This browser extension for Microsoft Edge offers the same functionality as the Chrome and Firefox extensions, providing a convenient way to download Facebook videos.
---
3#Desktop Software:
If you're looking for more comprehensive solutions with additional features, desktop software can be an excellent option for downloading Facebook videos. Here are three top choices:
a. 4K Video Downloader: This versatile software supports downloading videos from Facebook and numerous other platforms. Copy the video URL, paste it into the software, choose the quality, and start the download process.
b. Freemake Video Downloader: Freemake Video Downloader offers an intuitive interface and supports downloading videos from Facebook and various other websites. You can batch download videos and convert them to different formats.
c. Any Video Converter: Any Video Converter not only helps you download videos from Facebook but also offers video conversion features. You can download and convert videos in various formats and resolutions.
---
In conclusion
Downloading Facebook videos allows you to enjoy content offline and share it with others. Whether you prefer online downloaders, browser extensions, or desktop software, there are multiple options available to suit your preferences. Remember to respect copyright and ownership rights when downloading and sharing content from social media platforms. Choose the method that aligns with your needs and start saving your favorite Facebook videos for offline viewing.