Malwarebytes 2023 is an antivirus and anti-malware software that helps protect computers and mobile devices from various types of malicious software.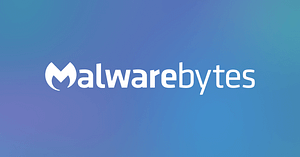 What is Malwarebytes using for ?
Malwarebytes is a software program used for detecting and removing malware from computers and mobile devices. It is designed to provide advanced protection against various types of online threats such as viruses, spyware, adware, ransomware, and other malicious software.
Malwarebytes Free vs Premium
Malwarebytes offers both a free and a premium version of its software.
The free version of Malwarebytes provides basic protection against malware, spyware, and other threats. It also includes a scanning feature to check for any existing threats on your computer.
The premium version offers additional features, such as real-time protection, scheduled scanning, and protection against ransomware. It also includes a 14-day free trial of Malwarebytes' VPN service, which provides an extra layer of security and privacy when browsing the internet.
Malwarebytes Features :
Malwarebytes offers a wide range of features to protect your computer from malware and other online threats. Some of the key features of Malwarebytes include:
Malware Protection: Malwarebytes uses advanced technology to detect and remove malware from your computer, including viruses, Trojans, spyware, and more.
Real-Time Protection: Malwarebytes offers real-time protection to block malware from infecting your computer as you browse the web or download files.
Ransomware Protection: Malwarebytes can detect and remove ransomware, a type of malware that encrypts your files and demands payment to release them.
Exploit Protection: Malwarebytes can block known and unknown exploits, which are attacks that take advantage of vulnerabilities in software to spread malware.
Web Protection: Malwarebytes can block malicious websites and online threats, including phishing scams and malicious downloads.
Anti-Rootkit Technology: Malwarebytes can detect and remove rootkits, which are advanced types of malware that can hide from traditional antivirus software.
Multi-Device Support: Malwarebytes offers multi-device support, allowing you to protect your computer, smartphone, and other devices from malware and other online threats.
Scheduled Scans: Malwarebytes can perform scheduled scans to automatically detect and remove malware from your computer.
Quarantine and Remediation: Malwarebytes can quarantine infected files and remediate any damage caused by malware.
Overall, Malwarebytes provides comprehensive protection against malware and other online threats, making it a popular choice for individuals and businesses alike.
How to download latest free version of Malwarebytes ?
You can download the latest free version of Malwarebytes by following these steps:
Go to the Malwarebytes website at https://www.malwarebytes.com/.
Click on the "Free Download" button located in the center of the homepage.
Wait for the download to start automatically or click the "Download" button if it doesn't start automatically.
Once the download is complete, double-click on the downloaded file to start the installation process.
Follow the on-screen instructions to complete the installation.
After installation, Malwarebytes will automatically update its database to the latest version and perform a quick scan of your system.
Note: Make sure to download Malwarebytes only from its official website to avoid downloading a fake or infected version of the software.
How much does Malwarebytes cost per year?
The cost of Malwarebytes depends on the subscription plan and the number of devices you want to protect. As of March 2023, the prices are as follows:
Malwarebytes Premium for one device:

$39.99 per year
$69.99 for 2 years (save $10)
$99.99 for 3 years (save $20)

Malwarebytes Premium for up to 5 devices:

$79.99 per year
$139.99 for 2 years (save $20)
$199.99 for 3 years (save $40)
Malwarebytes also offers a free version of their software with limited features.
What is the cheapest price for Malwarebytes?
The price for Malwarebytes may vary depending on the region and promotions, so it is difficult to determine the cheapest price. However, you can check the Malwarebytes website for any ongoing promotions or discounts. Additionally, some third-party retailers may offer Malwarebytes at a discounted price. It is important to only purchase Malwarebytes from a trusted and legitimate source to avoid counterfeit or malicious software.