Microsoft Teams has become a cornerstone of modern communication and collaboration, empowering teams to connect, share, and collaborate seamlessly. But what if you're not a member of a particular organization using Teams? No worries! Microsoft Teams allows guests to join meetings without having an account.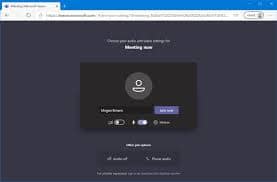 In this comprehensive guide, we will walk you through the essential information about Microsoft Teams, its main features, how to create an account in Microsoft Teams, and finally, how to join a Teams meeting as a guest.
Understanding Microsoft Teams
Microsoft Teams is a powerful collaboration platform that offers chat, video conferencing, file sharing, and integration with other Microsoft 365 apps. Initially introduced in 2017, it has gained widespread adoption across businesses, educational institutions, and communities worldwide. Teams provides a unified workspace where members can seamlessly collaborate on projects, hold virtual meetings, and stay connected regardless of their physical location. With its intuitive interface and a wide range of features, Teams is designed to streamline productivity and enhance communication among teams and individuals.
Key Features of Microsoft Teams :
Chat and Messaging: Teams offers real-time chat and messaging, allowing users to send messages, emojis, and share files instantly.
Video Conferencing: Teams enables high-quality video and audio calls with screen sharing, meeting recording, and background blur features.

Channels and Tabs:

Teams can be organized into channels, each dedicated to specific topics, projects, or departments. Tabs within channels provide quick access to files, apps, and integrations.

File Sharing and Collaboration:

Users can upload, access, and co-edit files in real-time, fostering efficient collaboration.
Integrations: Teams integrates seamlessly with other Microsoft 365 apps like Word, Excel, SharePoint, and more, offering a unified workspace for productivity.
---
Creating a Microsoft Teams Account :
To join a Microsoft Teams meeting as a guest, you'll need to create an account. Follow these steps to get started:
Visit the official Microsoft Teams website (teams.microsoft.com).
Click on "Sign up for free" or "Try for free."
Provide your email address and follow the on-screen prompts to set up your account.
You can also use your existing Microsoft account to log in to Teams.
---
Joining a Microsoft Teams Meeting as a Guest :
As a guest, joining a Teams meeting is hassle-free. When you receive a Teams meeting invitation, you'll typically find a link or a Meeting ID provided in the email. Here's how to join the meeting:
Click on the Teams meeting link in the invitation email.
If you don't have the Teams app installed, you'll be prompted to join via the web browser. Click on "Continue on this browser" to proceed.
If you have the Teams app installed, clicking the link will launch the app directly, and you'll enter the virtual meeting room.
If required, enter your display name to identify yourself during the meeting.
Before joining, you might be placed in a virtual lobby, where the meeting organizer will grant you access.
Once the organizer admits you, you'll be in the meeting! Enjoy collaborating with other attendees through chat, video, and shared content.
Important Tips for Guest Participants:
As a guest, ensure you have a stable internet connection and access to a webcam and microphone for the best meeting experience.
Familiarize yourself with basic Teams controls, such as muting your microphone and using the chat feature.
In conclusion
Joining a
Microsoft Teams
meeting as a guest is a straightforward process, enabling seamless collaboration and communication. With its array of features and user-friendly interface, Teams has revolutionized virtual teamwork. Whether you're a guest or a member, Microsoft Teams empowers you to connect and collaborate effectively in the digital age.