If you're a proud owner of the Redmi 9T smartphone and are eager to upgrade your device to the latest MIUI 14 version with the March 2023 security patch, you've come to the right place. In this article, we'll guide you through the process of downloading the Global Redmi 9T MIUI 14 update.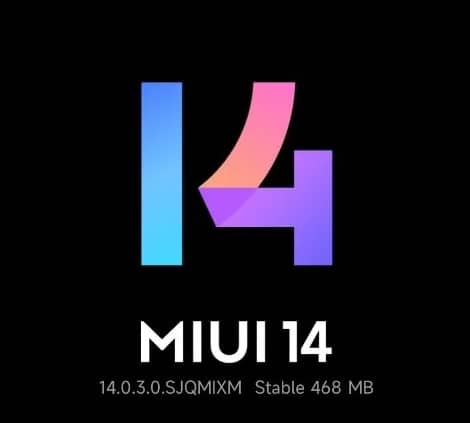 Before you begin, it is essential to ensure that your device is fully charged or has enough battery life to complete the update process. Also, make sure your device is connected to a stable Wi-Fi network to avoid any interruptions during the download and installation process. It is also a good idea to back up your important data to prevent any loss of data during the update.
Device Name: Redmi 9T
Version: MIUI 14.0.3.0 SJQMIXM
Codename: lime
Size : 468 MB
Type: Stable Beta
Region: Global
Android version: 12
Android security patch level: March 2023
Here are the steps to download the Global Redmi 9T MIUI 14 update:
Step 1: Go to Settings
The first step is to open the settings app on your Redmi 9T smartphone. You can do this by tapping on the app drawer and selecting the settings app or by swiping down from the top of the screen and tapping on the gear icon.
Step 2: Select About Phone
Once you're in the settings app, scroll down to the bottom of the page and tap on "About phone."
Step 3: Tap on System Update
In the About phone section, you will see an option for System update. Tap on it.
Step 4: Check for updates
Once you're in the System update section, tap on the "Check for updates" button. This will search for any available updates for your device.
Step 5: Download the MIUI 14 update
If there's an update available for your device, you will see an option to "Download update." Tap on it to start the download process. The size of the update may vary depending on your device's region and the previous version of MIUI you have installed.
Step 6: Install the MIUI 14 update
Once the download is complete, tap on the "Install update" button to install the MIUI 14 update. The installation process may take a few minutes to complete, depending on the size of the update and your device's performance.
Step 7: Reboot your device
After the installation process is complete, your device will reboot automatically. Wait for your device to restart and then check if the update was successful.
Congratulations, you have successfully updated your Redmi 9T to MIUI 14 with the March 2023 security patch!
In conclusion, updating your Redmi 9T to the latest MIUI 14 version is a straightforward process that can be completed with just a few taps. It's always a good idea to keep your device up-to-date with the latest security patches and features to ensure that it runs smoothly and securely.