Nitro PDF is a feature-rich software that allows users to create, edit, convert, and collaborate on PDF documents seamlessly. Packed with a wide range of tools and functionalities, Nitro PDF has become a go-to solution for individuals and businesses dealing with PDF files.
In this comprehensive software guide, we will explore the key features of Nitro PDF, its pros and cons, step-by-step instructions on how to download and install it, hidden features that enhance productivity, valuable tips for making the most out of the software, pricing options, and more.
---
Features of Nitro PDF :
1- PDF Creation: Nitro PDF enables users to create professional-quality PDF documents from various file formats, including Word, Excel, PowerPoint, and more.
2- PDF Editing: The software offers a comprehensive set of editing tools to modify text, images, and pages within PDF files with ease.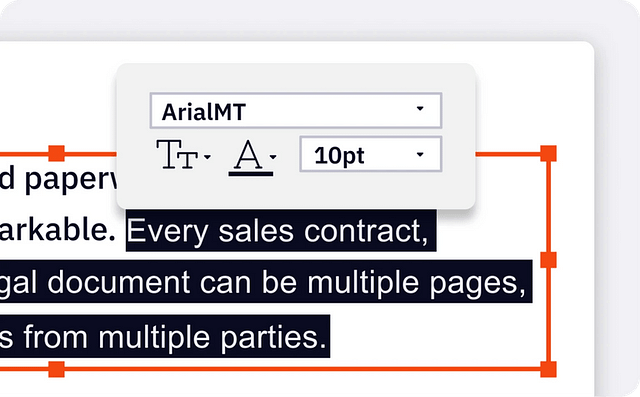 3- Document Conversion: Nitro PDF allows users to convert PDF files to popular file formats, such as Word, Excel, PowerPoint, and others.
4- Collaborative Review: Nitro PDF facilitates efficient collaboration by allowing users to review and comment on PDF documents, streamlining teamwork.
5- Optical Character Recognition (OCR): The OCR feature enables the conversion of scanned documents and images into editable and searchable text.
---
Pros and Cons of Nitro PDF
Pros of Nitro PDF:
User-Friendly Interface:

Nitro PDF's intuitive interface makes it accessible to both beginners and advanced users.

Powerful PDF Editing:

The software provides robust editing capabilities for precise modifications to PDF documents.

Batch Processing:

Nitro PDF allows batch processing, saving time when handling multiple files simultaneously.

Customization:

Users can create and save custom profiles for specific PDF processing tasks, enhancing efficiency.
Cons of Nitro PDF :
Limited Free Version:

The free version of Nitro PDF has limited functionalities compared to the paid version.

Dependency on Internet:

Some features, such as the cloud-based eSigning tool, require an active internet connection.

High System Requirements:

Advanced features may require substantial system resources, impacting performance on older machines.
---
How to Download and Install Nitro PDF :
To download and install Nitro PDF on your computer, follow these steps:
Visit the Nitro PDF website (www.gonitro.com).
Click on "Try Nitro Pro" to download the free trial version or "Buy Now" to purchase the full version.
Once the download is complete, locate the setup file and double-click to begin the installation process.
Follow the on-screen prompts to install Nitro PDF on your computer.
After installation, launch the software and activate the full version using your purchased license key, if applicable.
---
Hidden Features of Nitro PDF:
Bates Numbering: Nitro PDF allows users to add Bates numbering to documents for legal and indexing purposes.

Redaction:

The software includes a redaction tool to permanently remove sensitive information from PDF files.
---
Tips for Maximizing Nitro PDF's Potential :
Custom Toolbar:

Organize frequently used tools in a custom toolbar for quick access and enhanced productivity.

Keyboard Shortcuts:

Learn and use keyboard shortcuts to speed up various tasks, such as copying, pasting, and navigating within PDF files.

Collaboration:

Utilize Nitro Cloud to streamline collaborative reviews and approvals, improving team efficiency.
---
Pricing Options:
Nitro PDF offers various subscription plans:
Nitro Pro: The full-featured version with editing, converting, and collaborative tools.

Nitro Sign:

A cloud-based eSigning tool for secure and efficient document signing.

Nitro Analytics:

A business-focused subscription that provides insights into document workflows and usage patterns.
---
Conclusion
Nitro PDF is a robust PDF management software like
Adobe Acrobat Pro DC
that simplifies various tasks associated with PDF documents. From creating and editing to converting and collaborating, Nitro PDF empowers users with a comprehensive set of tools. By exploring its features, utilizing hidden capabilities, and implementing our tips, you can harness the full potential of Nitro PDF for efficient and effective PDF management.