Viber is a widely used messaging and calling platform that has gained popularity for its extensive features and seamless user experience. While initially designed for mobile devices, Viber also offers a desktop application that brings its functionalities to PCs.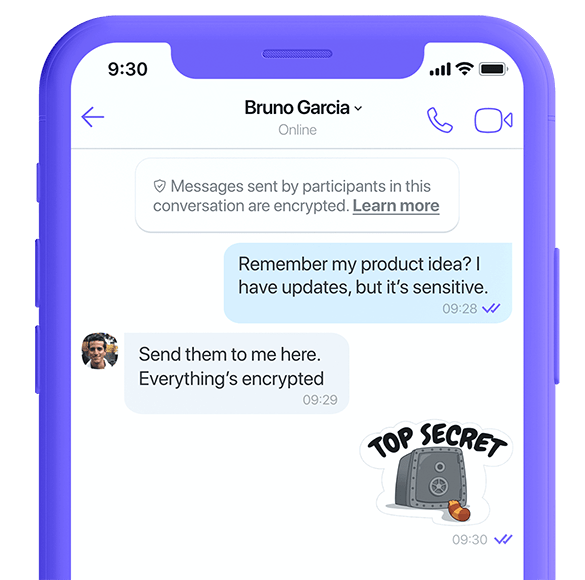 In this article,We will explore the main features of Viber for PC, discuss the pros and cons, examine pricing options, provide instructions on how to download and install it, and highlight the main technical specifications.
---
Main Features of Viber for PC
Messaging: Viber for PC allows users to send text messages, emojis, stickers, and multimedia files to their contacts. With a familiar chat interface, users can engage in one-on-one conversations or participate in group chats.
Voice and Video Calls: Viber enables high-quality voice and video calls directly from the PC application. This feature is especially useful for users who prefer larger screens and the convenience of a keyboard while making calls.
Sync Across Devices: Viber for PC seamlessly synchronizes with the mobile version of the app, allowing users to access their conversations and contacts from both platforms. This synchronization ensures a consistent messaging experience across devices.
Public Accounts: Similar to the mobile version, Viber for PC supports Public Accounts, enabling businesses, brands, and content creators to connect with their audience. Public Accounts can broadcast messages, offer customer support, and share updates to engage with followers.
Stickers and Emojis: Viber offers an extensive collection of stickers and emojis that users can use to express themselves creatively during conversations. These visual elements enhance the messaging experience and add a personal touch to conversations.
---
Pros and Cons of Viber for PC
Pros
User-Friendly Interface: Viber for PC features a familiar and intuitive interface that is easy to navigate and use.
Sync Across Devices: The seamless synchronization between the desktop and mobile versions of Viber ensures that conversations and contacts are accessible from multiple devices.
Voice and Video Calls: The ability to make high-quality voice and video calls directly from the PC application enhances communication convenience.
Public Accounts: The inclusion of Public Accounts allows businesses and brands to effectively engage with their audience, providing a versatile platform for promotional activities.
Sticker Collection: The wide range of stickers and emojis available in Viber adds a fun and expressive element to conversations.
Cons
Limited Video Call Participants: Viber for PC has a limit on the number of participants in a video call, which may be a drawback for larger group conversations or professional use cases.
Contact Availability: The availability of contacts on Viber for PC may be dependent on their usage of the platform. Some contacts may be more active on other messaging platforms, affecting the overall communication experience.
Price Viber is free to download and use on both mobile and PC platforms. Users can enjoy the core messaging and calling features without any additional cost. However, Viber does offer optional in-app purchases, such as stickers and games, which can be acquired for an extra fee.
---
Downloading and Installing Viber for PC
Visit the Official Website: Go to the official Viber website (https://www.viber.com/) and navigate to the "Download" or "Get Viber" section.
Choose the PC Version: Select the option to download Viber for PC, ensuring compatibility with your operating system (Windows or macOS).
Download the Application: Click on the download button and wait for the Viber installer to be downloaded to your computer.
Run the Installer: Locate the downloaded installer file and double-click on it to run the installation process.
Follow the Installation Steps: Follow the on-screen instructions provided by the installer. You may need to agree to the terms and conditions, choose an installation location, and customize the installation settings.
Launch Viber: Once the installation is complete, launch Viber for PC by locating the application in your computer's application menu or desktop.
Log in or Create an Account: Sign in with your existing Viber account or create a new account using your mobile phone number.
Synchronize Data: If you already have Viber installed on your mobile device, you will be prompted to synchronize your data. Follow the instructions to complete the synchronization process.
---
Main Technical Specifications
Operating System: Viber for PC is compatible with Windows 7 and later versions, as well as macOS 10.13 and later versions.
RAM: Recommended minimum of 1 GB RAM for smooth performance.
Storage Space: Viber requires approximately 250 MB of free disk space for installation.
Internet Connection: A stable internet connection is necessary for messaging, calling, and synchronization.
---
In conclusion, Viber for PC provides a convenient and feature-rich platform for messaging and calling directly from your desktop. With its intuitive interface, seamless synchronization, and a range of communication options, Viber enhances the connectivity experience for users. By following the simple steps to download and install Viber for PC, you can leverage its capabilities to stay connected with your contacts, engage in conversations, and enjoy high-quality voice and video calls on a larger screen.